We've all tried to escape the magic of the red hat… But let's admit it didn't work! Despite all the negative comments, the Emily in Paris series released in 2020 on Netflix managed to pique the curiosity and interest of those who don't like her as much as those who love her. We really don't know who dresses so colorfully in Paris. Regardless, we loved the style of Lily Collins' American character Emily in Paris.
Emily, who wears Miu Miu in one episode, Dolce&Gabbana in another episode and Valentino in another episode, seems to have a little too luxurious a wardrobe for a marketer. With more than 40,000 exhibits this season, Emily in Paris transforms Season 3 into a podium of the best with costume designer Patricia Field.
We've recreated Emily's hottest styles this season! You can see it in the picture gallery…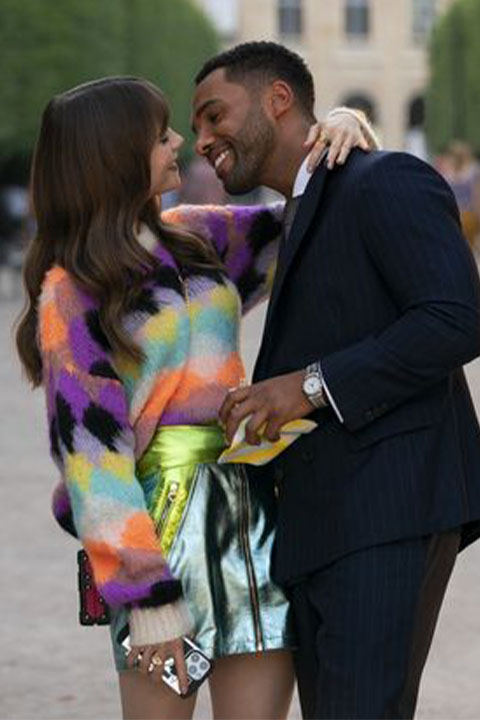 one
Colorful sweaters form the basis of the Parisian style. But you can count on Emily to break fashion rules and create different styles. Complementing her colorful sweater with metallic shorts and knee-high boots, Emily perfectly combines mixed patterns and different textures. You can try this style on your street look like Emily or at Christmas parties.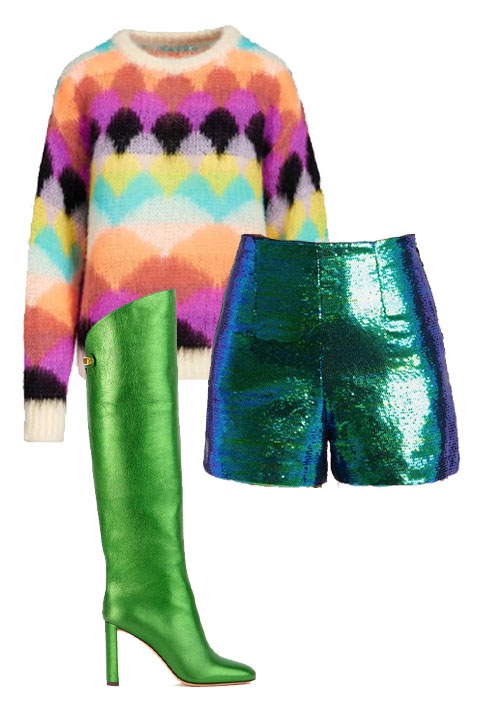 2
Cadaques sweater, €265 ESSENTIEL ANTWERPEN essentiel-antwerpen.com
Snow Sequin Shorts, $140 NADINE MERABI nadinemerabi.com
Adriana Metallic Boots, €1,295 MAISON SKORPIOS maisonskorpios.com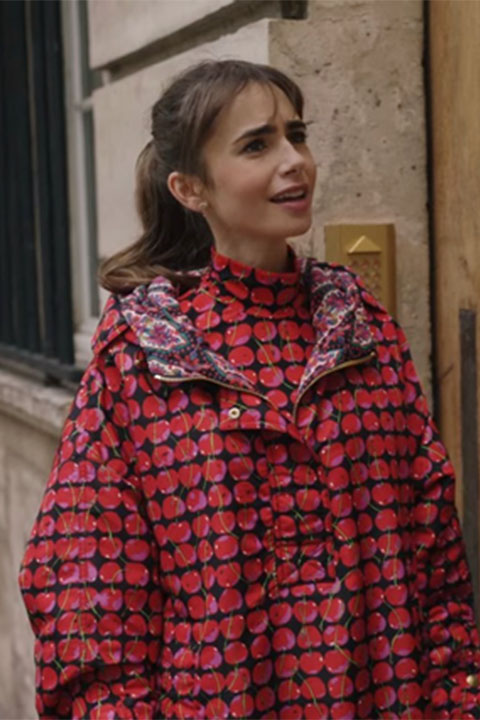 3
In Emily's Paris series, even morning exercise can become a podium! You can ditch your classic black tights and hoodie combo and follow Emily's example. Emily even turns morning exercise into a colorful party and manages to impress people on the street by choosing a La DoubleJ suit.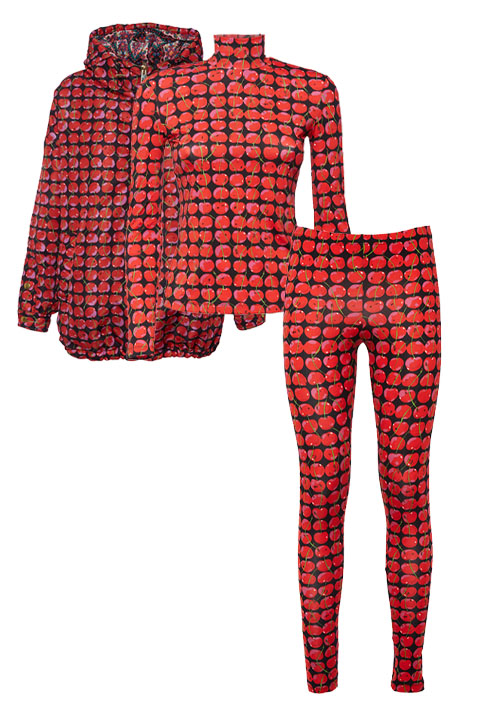 4
Cherry print anorak €790, Cherry print leggings €145, Cherry print top €180, LA DOUBLEJ ladoublej.com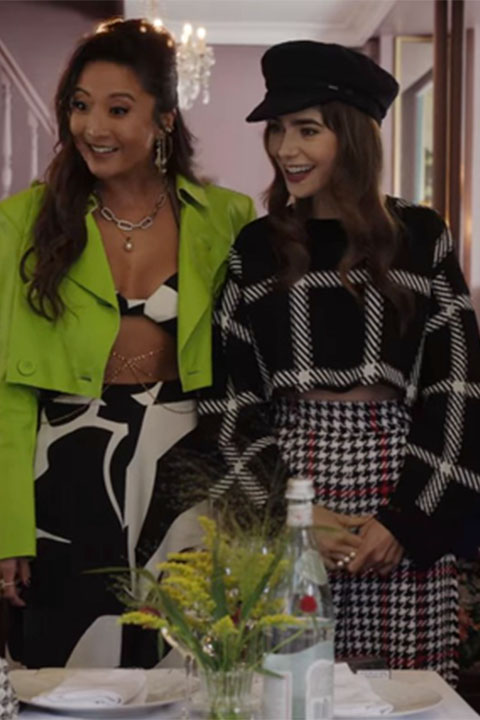 5
Speaking of mixed patterns, we love Emily's French-inspired patterned style! Emily pairs her plaid wide-leg pants with a plaid sweater and prefers a stylish hat that suits her city.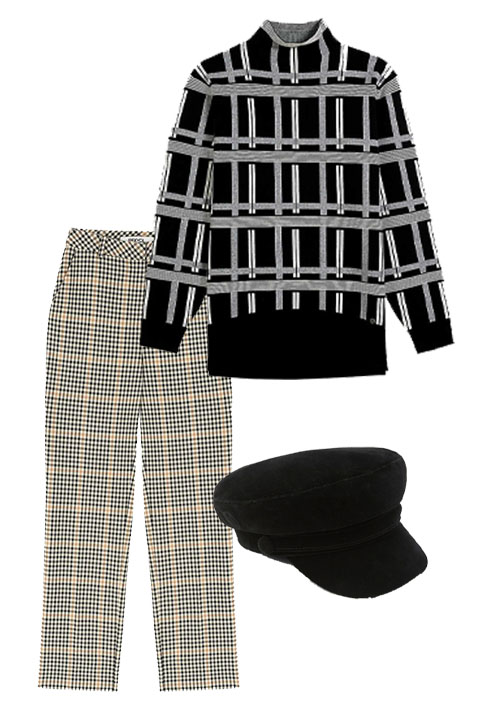 6
Checkered sweater, $81 TED BAKER selfridges.com
Checked trousers, 699.50 TL İPEKYOL İpekyol.com.tr
Velvet sailor hat, 349.95 TL ZARA zara.com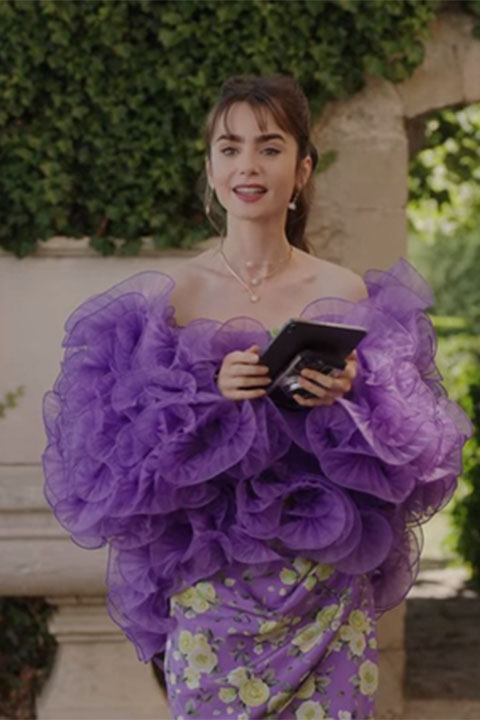 7
At an event at Maison Lavaux and McLaren in Season 3, Emily completes her Giuseppedi Morabito mini dress with a tousled and voluminous purple H&M x Iris Apfel jacket.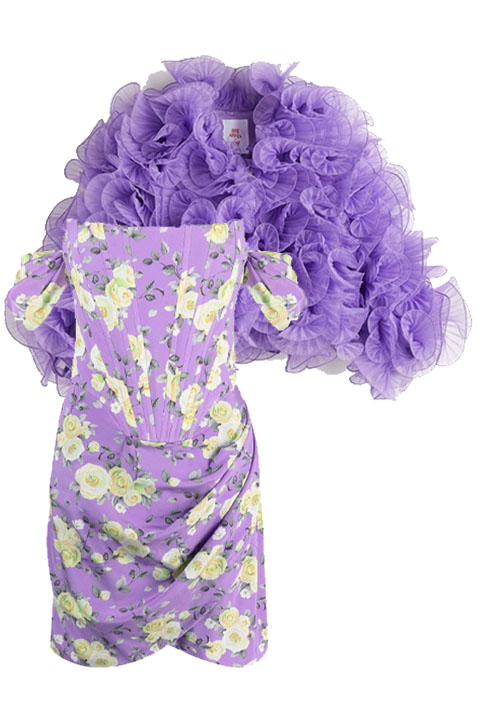 8th
Floral Mini Dress, $982 GIUSEPPE DI MORABITO editorialist.com
Flared jacket, $3,799 H&M X IRIS APPLE hm.com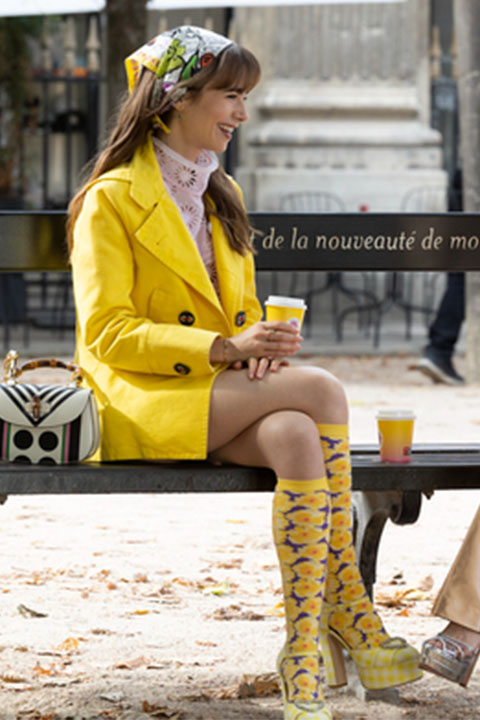 9
Rising like a sun in the gray air, one of Emily's favorite outfits in Emily's Paris Season 3 might be this yellow style. With a yellow blazer jacket, brightly patterned socks, platform heels and a fun hair scarf, we see how colorful meeting friends in the park can be.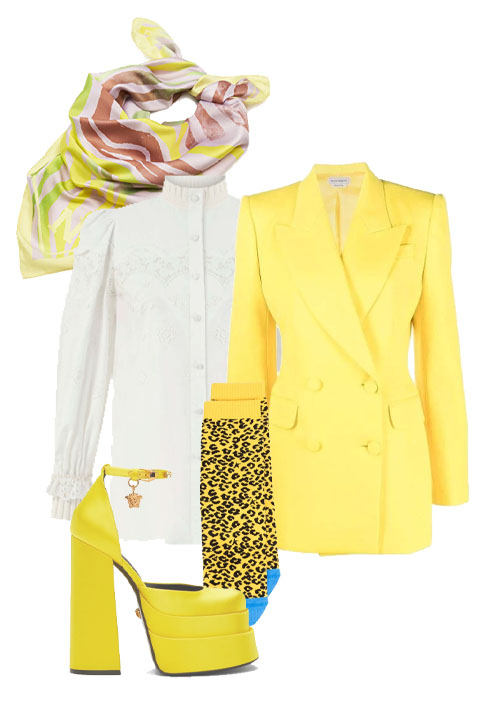 10
Patterned scarf, 89 TL NOCTURNE nocturne.com.tr
Embroidered poplin blouse, 3,595 TL MACHKA machka.com.tr
Yellow wool blazer, €2,290, ALEXANDER MCQUEEN eraldo.com
Platform heels, €1,610 VERSACE ssense.com
Patterned Socks, $85 GOLDEN GOOSE farfetch.com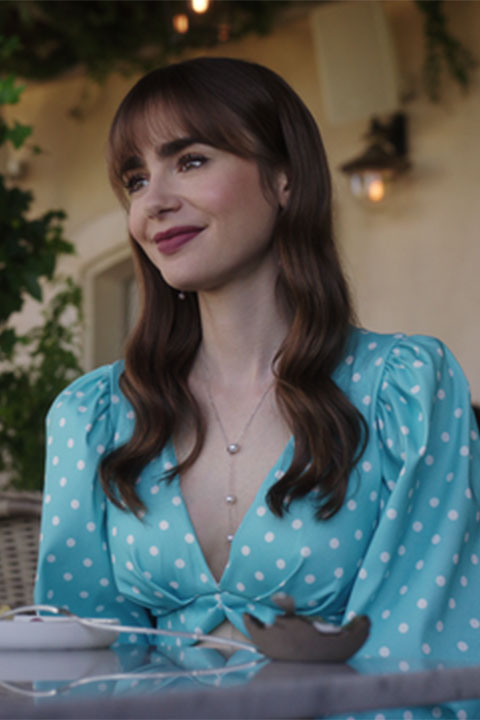 11
Emily, who was on a business trip to Provence in Season 3, once again manages to grab our attention with her patterned and colorful style. Wearing a light blue polka dot dress, Emily goes to a romantic lunch with Gabriel. Not to spoil any more, we can say that Emily's style is in harmony with Gabriel's dreams.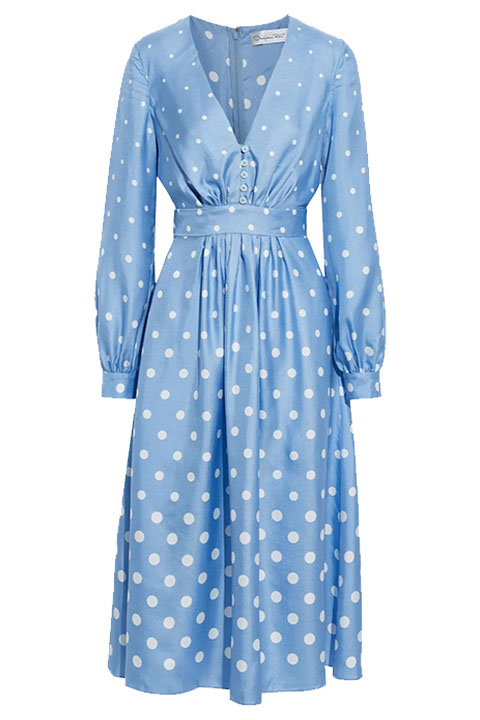 12
Polka Dot Silk Satin Dress, $1,120 OSCAR DE LA RENTA theoutnet.com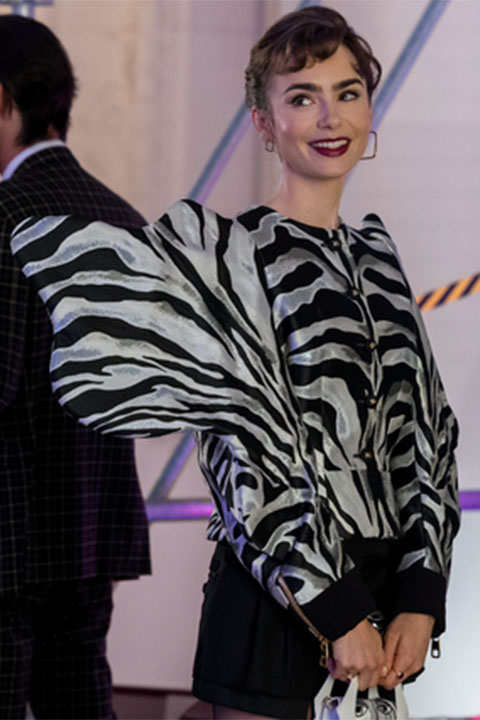 13
Emily attends the Pierre Cadault boutique opening and prefers a very eye-catching zebra print style by Dolce&Gabbana. Favoring unconventional shapes in almost every style, Emily completes her zebra print blouse with mini shorts and silver heels in this style.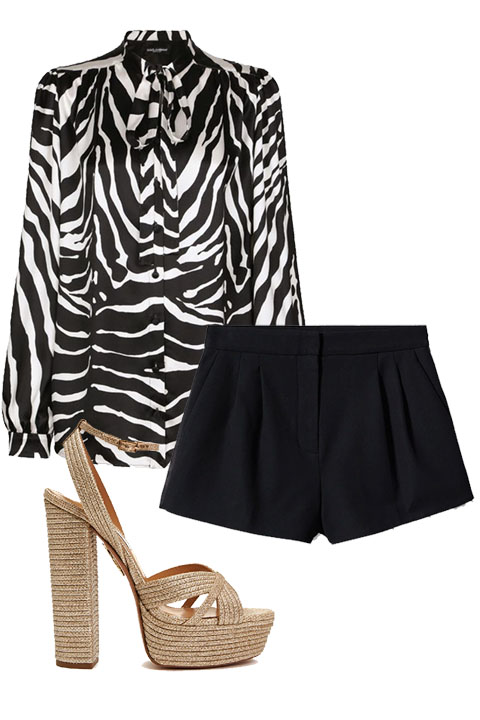 14
Blouse with a zebra print, €1,450 DOLCE&GABBANA dolcegabbana.com
Knitted wool shorts, 969.99 TL CAMILLE X MANGO shop.mango.com
Dress Shoes, 15,450 TL AQUAZZURA at beymen.com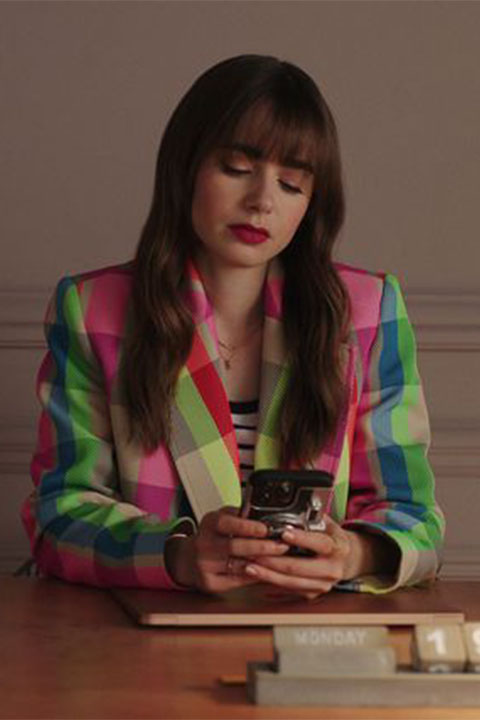 fifteen
Can you believe Emily is unhappy in these scenes? Wearing a patterned blazer by Mira Mikati, Emily brightens her indecisiveness with this colorful style. Emily combines the patterns perfectly and completes this colorful jacket with a black and white patterned blouse.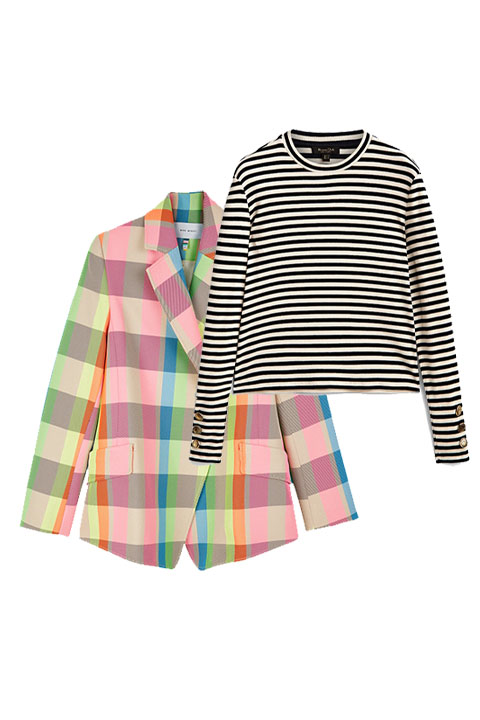 16
Neon check jacket, 11,300 TL MIRA MIKATI miramikati.com
Long sleeve t-shirt, 899 TL MASSIMO DUTTI massimodutti.com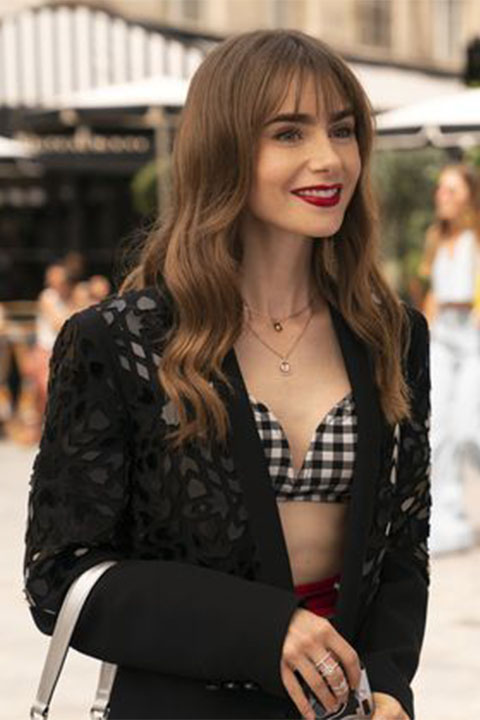 17
Classic office style? We don't think we've ever seen Emily in a classic style in all seasons. Favoring a different style than her day at the agency, Emily completes Barbara Bui's sequined jacket from the Pre-Fall '17 collection with a patterned bustier from Livy.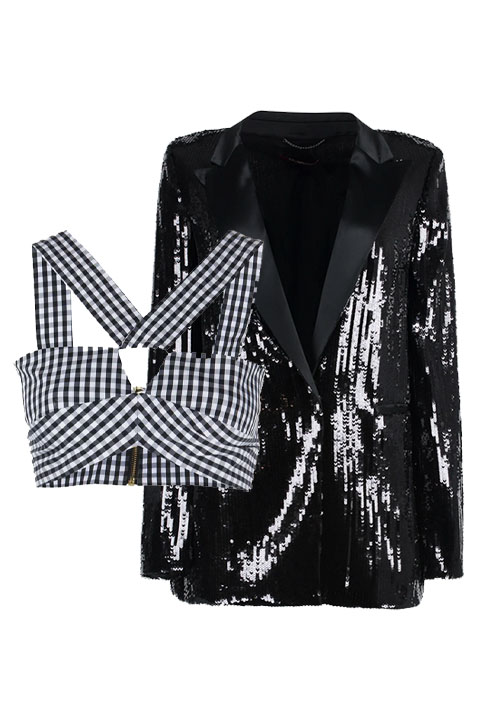 18
Carlin Houndstooth Top, €324 SILVIA TCHERASSI farfetch.com
Sequin Jacket, $619 MAX MARA STUDIO cetire.com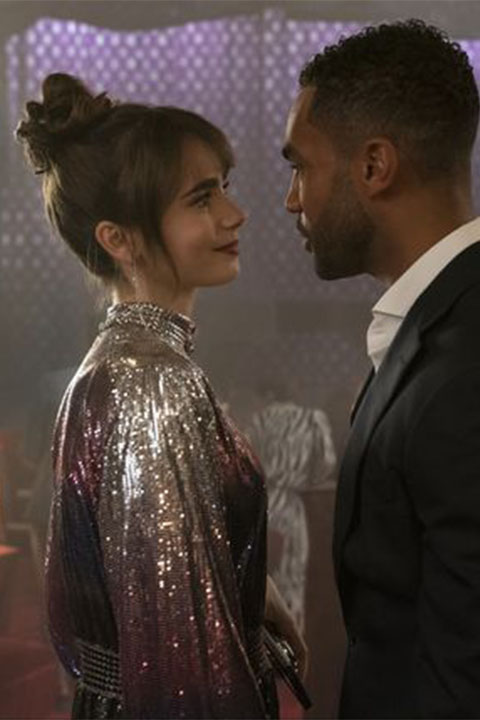 19
As Season 3 begins, Emily continues her love of metallics and glitter for Fall/Winter 2022. Favoring a high-necked and sparkly Paco Rabanne dress, Emily definitely manages to become the most colorful name in the jazz bar she goes to. You can count on Emily for the sequins that are a must-have for New Year's Eve parties.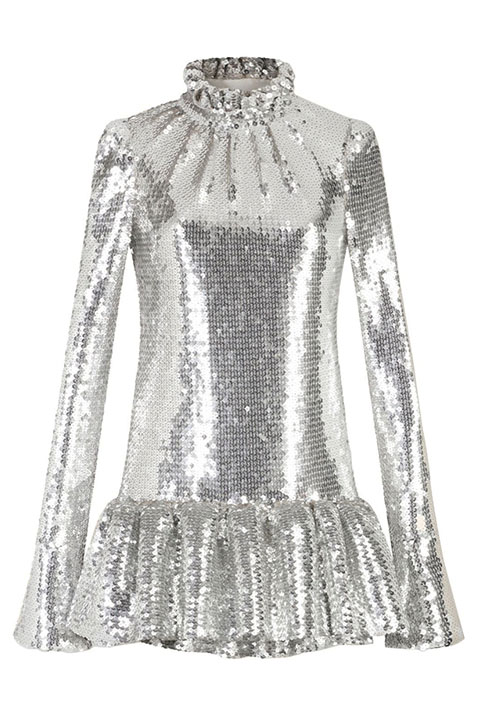 20
Sequin dress in silver, €1,690 PACO RABANNE pacorabanne.com