Amid a challenging period for the cryptocurrency market, some digital assets are gaining increasing attention from crypto traders, including the dog meme token Shiba Inu (SHIB), which has been cited as one of the most interesting cryptocurrencies of 2022.
Shiba Inu (SHIB) became the 3rd most watched cryptocurrency in 2022!
Shiba Inu is among the top three most-watched cryptos in 2022, according to data obtained by the world's largest crypto exchange Binance, placing it in the company of the largest digital assets by market capitalization, Bitcoin (BTC) and Ethereum (ETH). (As the crypto exchange stated in a tweet on Dec. 18)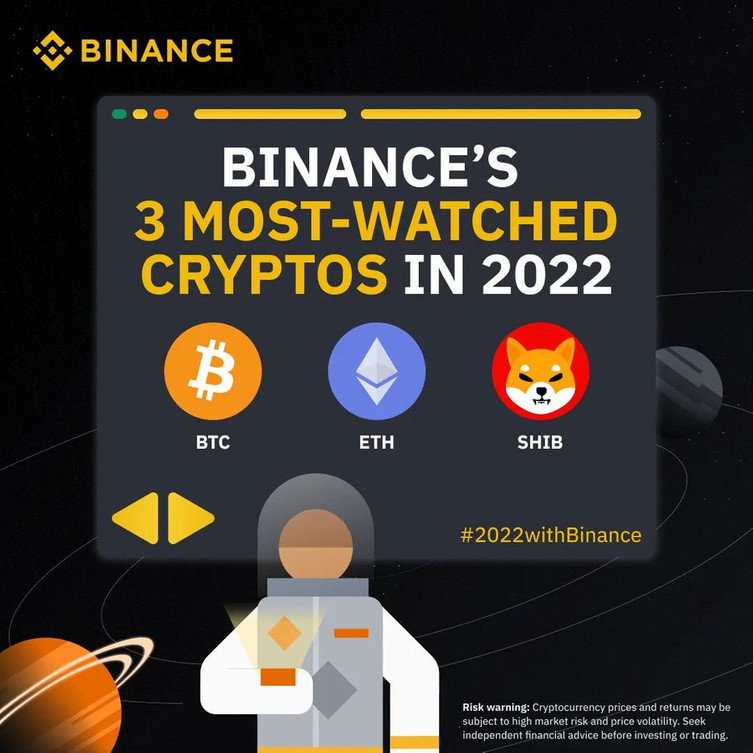 Binance's top 3 most-watched cryptocurrencies in 2022. Source: Binance
Interest continues to grow
At the same time, SHIB topped the position of the fifth most viewed cryptocurrency on CoinMarketCap in the previous 24 hours, followed only by Bitcoin, BNB, Ethereum and Terra Classic (LUNC).
According to this indicator, Shiba Inu has surpassed the likes of XRP, Solana (SOL), Cardano (ADA), Tether (USDT), Dogecoin (DOGE), and Polygon (MATIC) in the latest view count received by CoinMarketCap.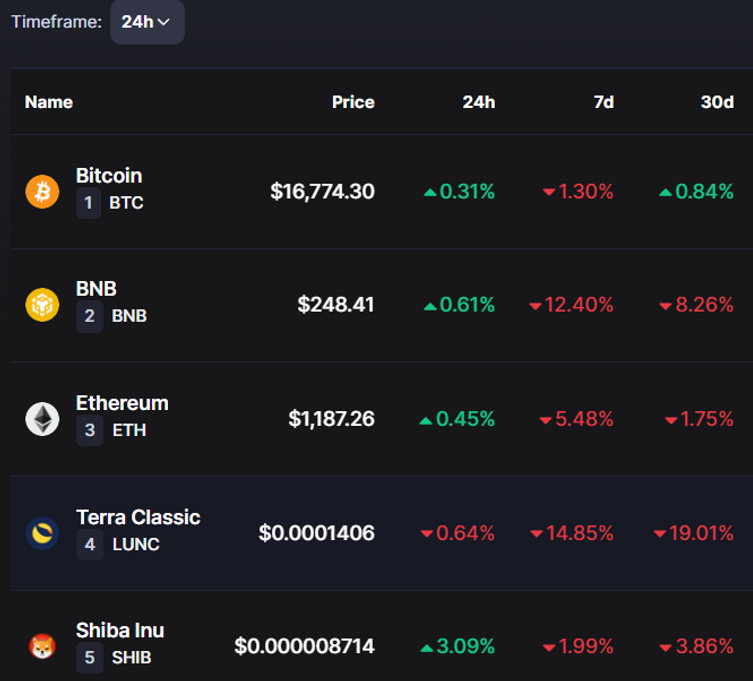 Most viewed cryptocurrency pages in the last 24 hours. Source: CoinMarketCap
On top of that, as Finbold reported on Dec. 11, SHIB has recorded an increase in owner numbers, adding about 7,083 people since November. Based on Etherscan data.
According to CoinMarketCap data received by Finbold on Nov. 21, the Shiba Inu network previously swelled by around 51,000 token holders during the period from Oct.
The price of the Shiba Inu has dropped
In particular, interest in the Shiba Inu is growing in 2022, despite the fact that the token has lost 73.64% since the beginning of the year, and specifically fell from $0.000033 on January 1, 2022 to the current $0.000008714.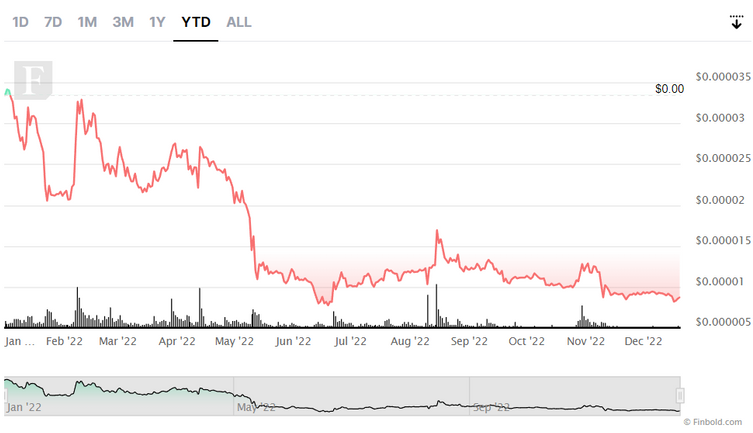 Shiba Inu year-to-date (YTD) price chart. Source: Finbold
Meanwhile, according to data from December 19, the token price at press time reflects a 3.09% increase on the daily chart, but still 1.99% from the previous week and 3.86% from the previous 30 days. is showing a decline.
Disclaimer: The content on this site should not be considered as investment advice. Investment is speculative. When investing, your capital is at risk.